BOOtiful
Halloween is the perfect excuse to gift (and eat) candy of all varieties. Spread Halloween fun to friends and family with this playful and sweet candy board. It's all about Halloween with pumpkins, and creepy spiders, chewy candy teeth and large sour watermelon skulls. The classic orange hues of Halloween are mingled with soft pinks for an elegant way to say "Boo!.
PRE-ORDER TODAY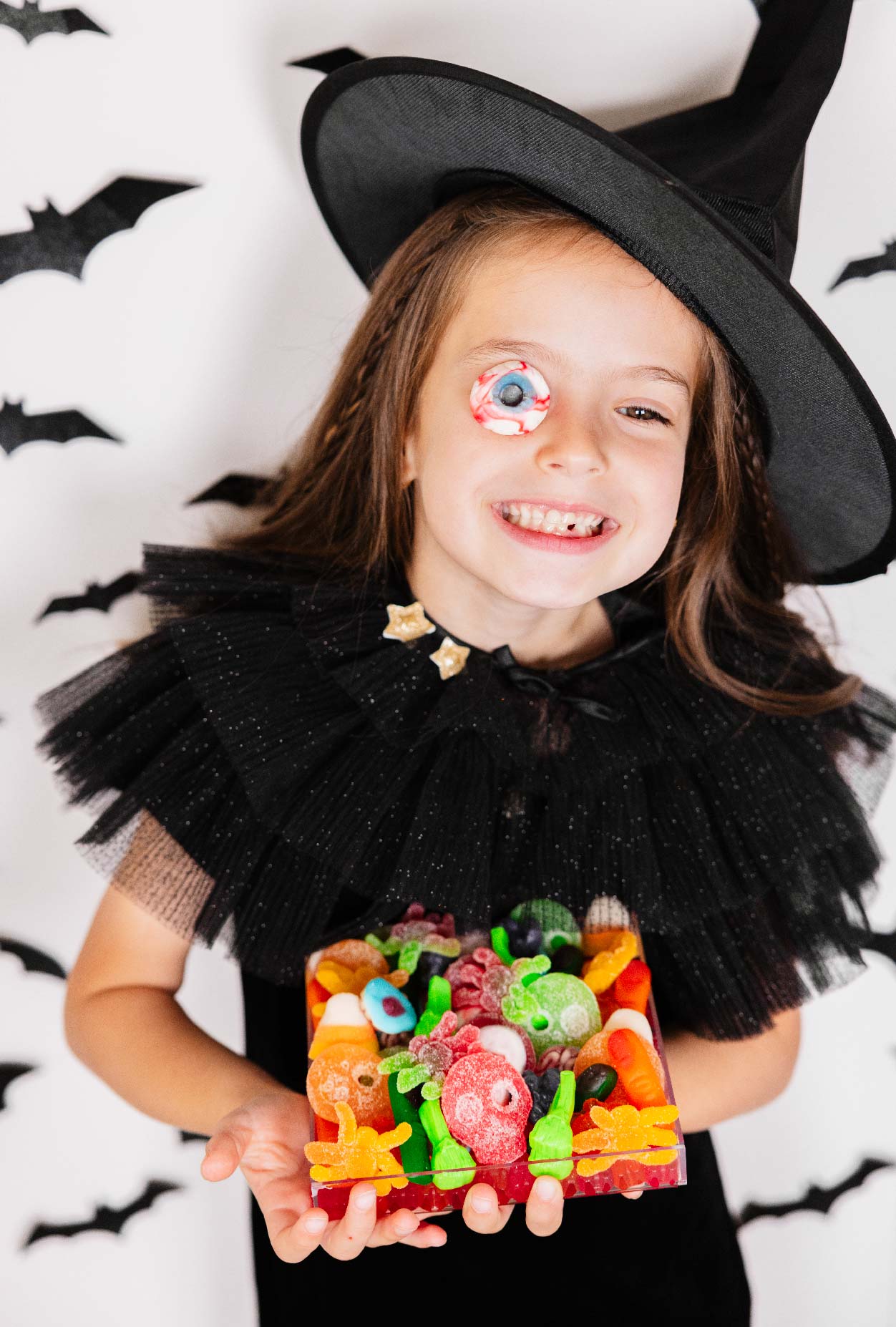 SPOOKtacular
What better way to say "Happy Halloween" than with a hauntingly delicious candy board that is the perfect amount of creepy. Special features of this seasonal candy board include scary spiders, witches' brooms, and fall shaped gummies like pumpkins. What really takes this Halloween gift over the top are the gummy eyeballs, brains, and large juicy sour skulls in cherry, orange, and green apple that will have your family and friends screaming with delight.
PRE-ORDER TODAY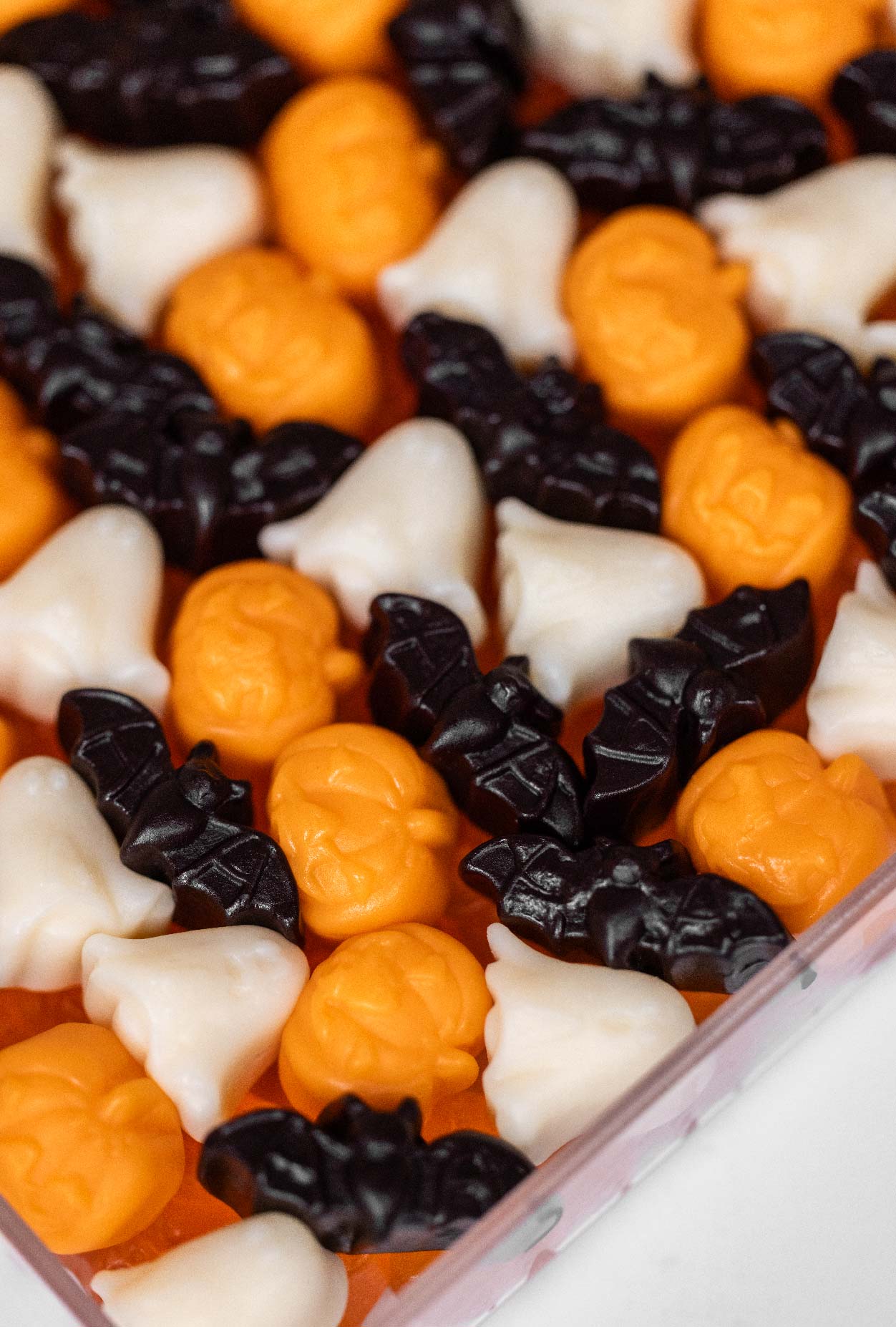 Let's Get Batty
A bewitching addition to our Halloween collection that's sure to cast a spell on your taste buds! This enchanting candy board is a ghoulishly delightful way to celebrate the spookiest season of the year.
PRE-ORDER TODAY